edge of the wild 2022 - our invited guests
Ciara Callaghan is an artist, natural dyer, and needleworker based in Wolverton. Much of her work in realised through explorations into heritage craft including dyeing, traditional hand tattooing, spinning and embroidery. Her work explores dream imagery, plant medicines which assist dream work and the flux of the line which separates dreams and reality. Ciara regularly leads workshops in natural dyeing, hand crafts and plant explorations as well as project managing Sew and Grow; a gardening, dyeing and textiles project working with young people out of education and employment. Ciara has a BA Hons in Arts Management.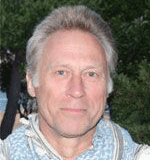 Arizona Smith is a self taught artist from London- her current work is mainly painting and drawing though she has previously worked in sculpture including a nine month internship as a metal worker to Antony Gormley. Arizona's work looks at dreams, archetypes and the divine in everyday scenes- bringing together myth and esoteric symbolism and domestic realistic scenes. Arizona is interested in community work and has experience working with marginalised groups, young people in care, children, as well as the general public. She has recently founded @thelurnerprize for self taught artists and @thenewearthartschool a non traditional school of community arts. Arizona has a foundation in Transpersonal Psychotherapy and a BA Hons in English and Creative Writing.
Louise Warner lives in West Yorkshire, in the Pennines close to Huddersfield. She has a private practice where she works with small groups, families, couples and individuals in a studio under a Wesleyan Chapel where she lives. She also works with the Red Cross within the field of trauma. Louise completed her ProcessWork training in June 2015, though she has practised as a therapist /facilitator since 1998 drawing on a background and training in movement/dance therapy, and embodied work, systemic family therapy, supervision and community development. She is increasingly keen to be and work outside in nature with people and draw on the perspective it brings in a world where we have marginalised the earth & environment at a cost. She has an interested in 'beyond words experiences' and curious how our felt sense is often a gateway to becoming more ourselves. She refers to herself as a facilitator with a purpose of making ease in the world. and alongside colleagues offers open forums on world issues to bring more awareness through deepen dialogue. She is a dancer, dreamer, a feminist, a mother of 3 young adults, a daily yoga practitioner, walker and cyclist of lowlands and highlands, and enjoys cooking and eating with friends & family. She lives in a loose collective where on a small plot of land, bees and hens are kept, fruit and vegetables grown. She loves reading quantum ideas, and can't recall any of it and sings in the bath.
edge of the wild 2022 - our organising group
Kate O'Halloran. I'm a body psychotherapist in private practice living in Norwich, which has been my home for 28 years now, longer than I've lived anywhere! I seem to be married to the bricks and weeds, light, creatures, dreams, and woods of my city and its edges, I walk them and write about them. Edge of the Wild feels like a place of listening, invitation, and dwelling.
Rachel Morrell (Treasurer and Bookings). Whilst studying psychology at Bournemouth University I was privileged to study ecopsychology under Paul Steven in my final year. This was like a light bulb switching on in my head as I felt the culmination of what I felt spiritually, saw in the natural world and what I knew to be true of the human mind. I am the Supervisor at Lakeside Care Farm for Wiltshire Wildlife Trust. We support children and young people with additional needs, and those who are at risk of being excluded/have been excluded from school using forest school and animal/horticultural therapy.
Nick Totton. I'm a body psychotherapist, trainer and supervisor in private practice, living in Cornwall for nearly six years now. I've been actively involved with ecopsychology since the 1990s, and wrote a book about it, Wild Therapy; as chair of PCSR I was involved in organising the first couple of Edge of the Wild gatherings, and have attended nearly all of them. I feel very committed to basing the work and the event in our own process, and the dream matrix is a great way to do that.
​
Julie. Making a willow sculpture, feeling the seasons change, in my community of Environmental Arts students brought a profound sense of healing and connection, more than any other spiritual or psychological experience. I have sought to learn how to bring this to others, whilst also parenting my now teenagers. I have a degree in Integrative Counselling with a personal focus on ecotherapy. I am currently working at an outdoor school for hard to reach children; as well as initiating a project, Honey in Your Heart, on some land in Devon.